Opened: August 18, 1994
Capacity: 19,717 seats
Mascot: Tommy Hawk
Team Chant: "Let's Go Hawks!"
Draft Beer: $7.50
Hot Dog: $5.75


Arena Parking: $20.00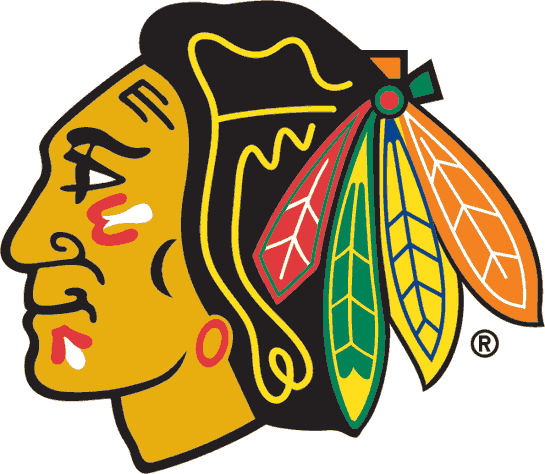 United Center
Arena Address

1901 West Madison Street
Chicago, Illinois 60612
312-455-4500
Get Directions
Top Tourist Attractions:
Magnificent Mile, Navy Pier
Hancock Observatory, Willis Tower (formerly Sears Tower)
Museums, Adler Planetarium, Art Galleries
Local Foods:
Chicago Style Deep Dish Pizza
Chicago Style Hot dogs, Steak, Italian food
Grilled Krispy Kremes
What They're Drinkin':
312, Old Style, Goose Island Matilda, Two Brother Cane and Ebel Red Rye, Bud Light, Miller Light
Fan Resources:
Pocket Map of Chicago
Arena Policy
Arena Parking Map
Local Sports Media:
The Chicago Tribune
Chicago Sun-Times
The Score 670AM
Popular Bars:
United Center (Billy Goat Tavern, The Westend, Crossroads)
Wrigleyville (The Cubby Bear, John Barleycorn, Merkle's)
Lincoln Park (HiTopp's, Clarke's, Lion's Head, Dillinger's)
Rush Street (Tavern on Rush, Whiskey, Rosebud on Rush) Historic (Green Door Tavern, Underground Wonder Bar)
Hot Spots (English, Encore Liquid Lounge, Blue Chicago,
The Back Room)
Stone Lotus, House of Blues, Fulton Lounge, Jbar Map Room, Revolution Brewing Brew pub

Best Restaurants:
Deep Dish Pizza (Giordano's, Pizzeria Uno, Pizza Ria, Gino's
East, Lou Malnati's)
Alinea (Contem Amer)
Charlie Trotter's (Contem Amer)
Rosebud on Taylor Street (Italian Dining)
Wildfire (Steak & Seafood)
Blackbird (Contem Amer)

Where To Stay:
Find a hotel located in the downtown area. There's plenty to see and do and you can still situate yourself within striking distance of the United Center. I like The Wit or the Hilton Chicago which have all the amenities to properly pamper any Blackhawks Fan.
Planning Your Next Trip to see the Chicago Blackhawks at the United Center?
I've set up this website to help others that are interested in NHL Travel. Below you'll find links for cheap Chicago Blackhawks tickets, arena seating charts, local weather, restaurants and hotels ... everything you need to plan a successful trip to the United Center.
Compare Prices for
Chicago Blackhawks Hockey
Tickets Here:

Click on the following links for Chicago Blackhawks ticket availability at each of the top online ticket brokers on the web. Try each link to find the cheapest NHL ticket prices:

Chicago Blackhawks Game Schedule
TicketCity.com
StubHub.com
TicketNetwork.com
RazorGator.com
VividSeats.com